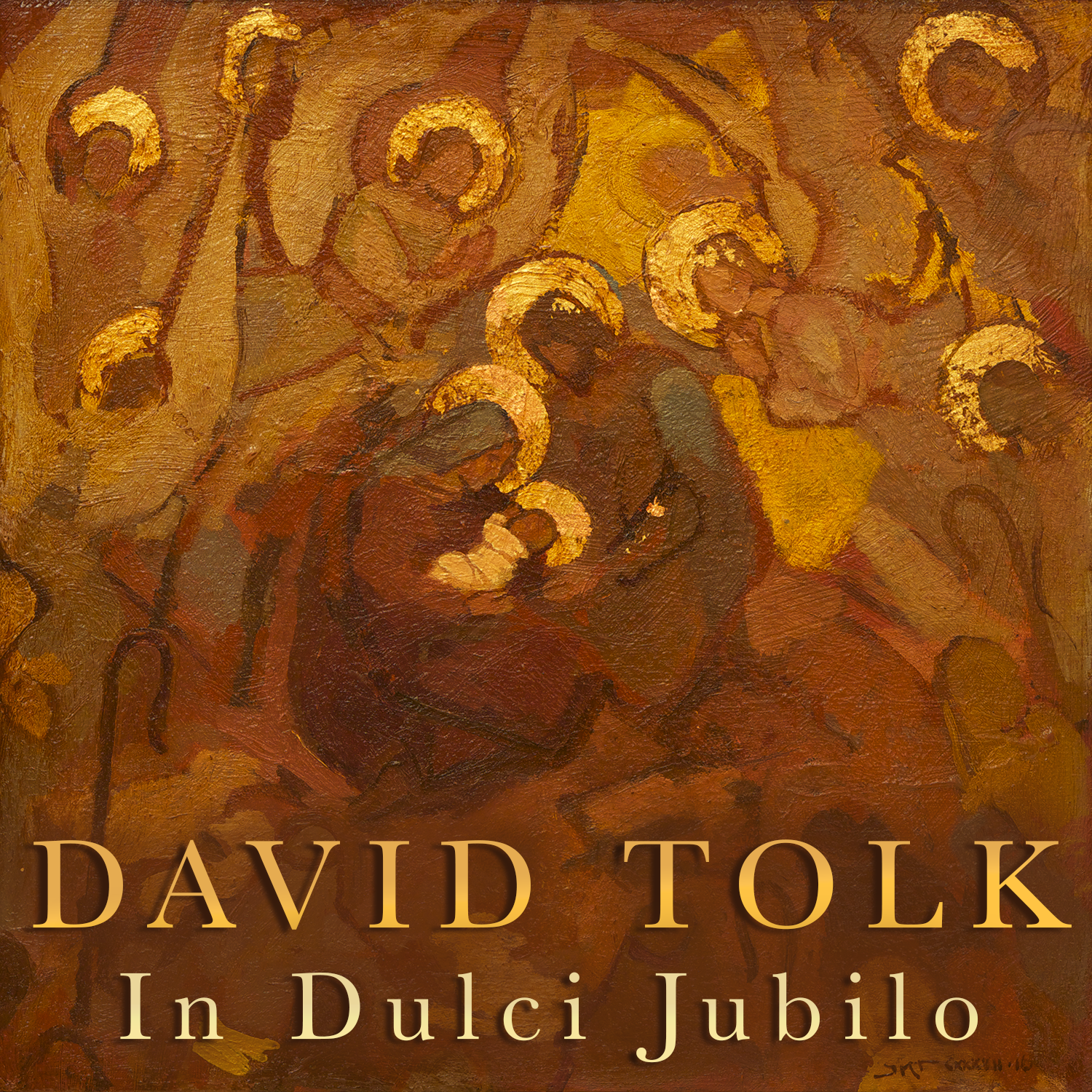 My new Christmas single "In Dulci Jubilo" is now available for streaming and download everywhere!!
I have fond childhood memories of Christmas seasons spent with my family in my small wooded hometown of Mendham, New Jersey.  I remember our home filling with the scent of Christmas spices as my mother and grandmother baked gingerbread cookies for my siblings and me to decorate at the kitchen table.  I remember watching the snowflakes fall from the cloudy sky and blow through the trees in our back yard.  I felt so important as a child helping my father bring snow covered firewood from outside to help build a fire in the fireplace, which seemed to warm the whole house.  I especially remember the wonderful, peaceful, sacred music of Christmas filling our home each evening during the Christmas season as we sang together as a family around the fireplace.
It is my hope that this new arrangement and recording of "In Dulci Jubilo" will help you experience the peace, wonder, and special spirit of of the Christmas season.  "In Dulci Jubilo" features Nicole Pinnell on cello and Mackenzie Tolk's angelic voice.  I feel so blessed to be able to feature the remarkable artwork of my brother-in-law J. Kirk Richards on the cover for "In Dulci Jubilo."  Kirk is an extraordinarily talented and gifted painter, sculptor, and musician.  
Click on the links below to check out "In Dulci Jubilo" on your favorite streaming or download service:
May you and your family have a wonderful and peaceful holiday season!
Best wishes, David